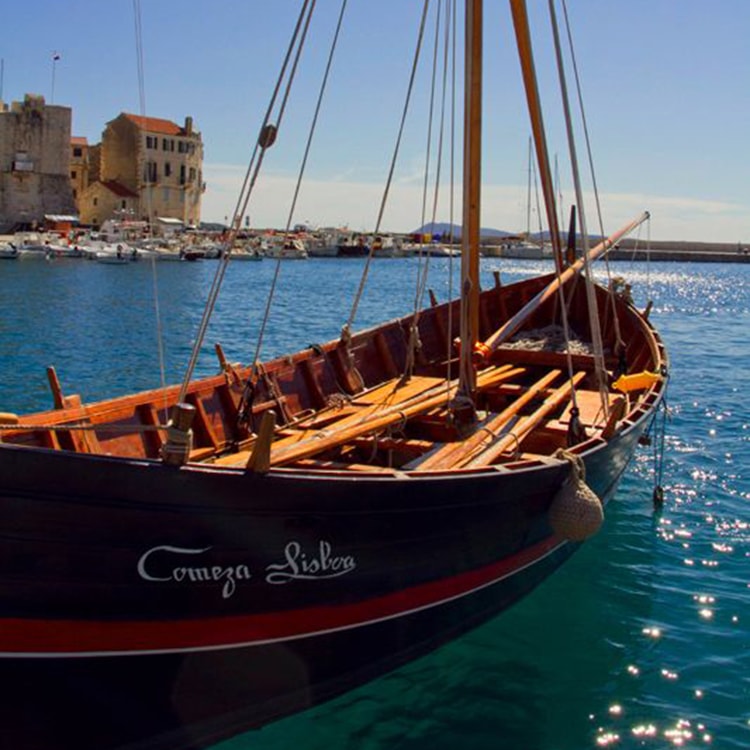 Komiza, fisherman village on the island of Vis
Upon sailing into Komiza, the panorama of the entire settlement reveals to us that this is a place with a long tradition in fishing. Tight streets, beautiful stone houses fairly irregularly placed along small beaches, a large number of small fishing boats and all the tools of the fishing trade around houses. The place is dominated by the church of Saint Nicholas, patron saint of travellers and seamen. The cove in which Komiza is located, like the entire town is oriented west-southwest and looks at Bisevo island, famous for the Blue cave. Even in the middle of the season, there are not that many tourists here athough it is a very nice place, close to many attractions and the architecture is is well preserved. This in turn means that the accomodation capacities develop very slowly. Leaving Komiza out of the list of attractive destinations is a phenomenon of its kind because the place along with Vis island and the entire aquatorium around them have a lot to offer to their guests. Komiza is by land through Vis town linked with a ferry and a catamaran line with Split and also via boat transfers with Brac, Hvar and Makarska... Naturally, you can visit Komiza if you join our Three Caves Tour which includes visits to Komiza, Stiniva, Blue cave and all well and less known attractions which Komiza gravitates to.
Source: Ilirio's

Komiza is a Croatian coastal town lying on the western coast of the island of Vis in the central part of the Adriatic Sea. As of 2011 Komiza proper has a population of 1,397 while the entire municipality has 1,526 residents. Komiza is located at the foot of the Hum hill (587 m). The average air temperature in January is 10.1 °C (50 °F). The economy is based on farming, winemaking, fishing and fish processing, seafaring, and, in recent times, tourism. The fishermen are noted for their Falkusa vessels. Komiza has two roads that connect it with the town of Vis, the only town being connected with Split by ferry line they are the D117 state road and a county road.
Source: Wikipedia